Custom Sticker Printing in NYC, NY, NJ, Long Island & USA

Custom Stickers – Call 800-495-1306
Since we began, way back in 1995, we decided to be a different kind of company. Custom sticker printing that was more personal than the "big guys". Staying true to this, we've never sold out on that principle in building the company. Since 1995, we've kept things personal, serving clients one on one so as not to lose our humanity to an otherwise machine-oriented business.
Today we serve major corporations as well as thousands of independent retailers, craftspeople, artists, and individuals.
We're often contacted at the last minute to print urgent custom stickers that need to be ready for pickup the same day, so emergency jobs are not a problem for us. If there is a rush job that needs fulfilling, please call. Have a big event coming up tonight that you need to print stickers for? Need stickers to hand out? Not a problem for us. Just contact us ASAP and let us know what you need.
High-Quality Custom-Made Stickers – Call 800-495-1306
Our custom sticker printing is of the highest quality, which is why we don't really compete with those online companies that create cheap stickers for pennies. They don't last. Our stickers are created with love and we believe in treating our clients the way we want to be treated ourselves – with respect.
All of our custom-made stickers can be supplied on rolls, on sheets, or individually cut to whatever specifications are necessary.
Different materials are available, and depending upon the specific application, we can recommend which material might be most appropriate for a particular job.
Print Stickers in Full Color or Color Matching – Call 800-495-1306
Custom stickers can be printed digitally in full-color CMYK, or optionally, up to six Pantone colors by creating flexographic plates and matching colors through the Pantone color system (PMS). We can also print stickers using the offset method or we can silkscreen stickers as well. In addition to the various color options, there are so many size options, that there literally is no limitation. We can also print die-cut shapes and sizes, on sheets or individually.
The advantage of printing stickers digitally is that the price can become more affordable depending on the quantity. Speed is another advantage of digital printing. But when it comes to flexographic printing, plates need to be created which sometimes can add time to the print completion time. It's always best to discuss with your sales rep so we can figure out the best option for your particular needs.
Sticker Adhesives – Call 800-495-1306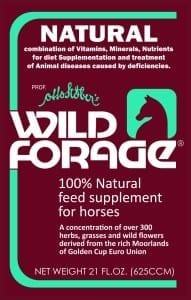 Need custom-made stickers that are removable? Need extra sticky stickers that stick in tough environments? Just need standard adhesive? All of these options are available…
Removable adhesive is temporary, which allows for the sticker to be removed without leaving unsightly residue. They can also be reused, although the second application will not be as strong as the first.
Standard adhesive is permanent. Can be used indoors or outdoors depending upon the surface that you are sticking them onto.
Tire adhesive is the strongest adhesive you can find. This adhesive is designed to stick on rough surfaces or hard-to-stick surfaces.
Sticker Materials – Call 800-495-1306
When it comes to choosing materials for a particular type of custom stickers, we offer several choices. There is the standard gloss paper, which has some shine to it to make it stand out. UV coating is also available, as well as lamination and varnish to protect against moisture, scratching and damage in general.
We and also print stickers on matte paper, which has more of a flat look, no shine, which allows for a more traditional upscale look. This is preferable for photo shoots.
Then there is vinyl, film, or polyester, which depending upon the use, can be effective for moisture resistance, oil resistance, or all-weather resistance.
If needed, we also offer special materials such as silver foil, gold foil, or other types of foils, which can also be embossed or hot stamped, for specific uses.
Finally, we also offer mailing labels, shipping labels, machine-fed labels, window decals, door decals, customizable sticker sheets, business card labels,  beer and wine labels, and all types of products or promotional stickers.
Click here for information on custom product labeling