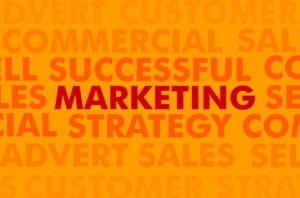 One thing that's true of most small startups: they don't have a huge cash flow to pay for a massive marketing campaign. Unless a business receives funds from an angel investor or Daddy's trust fund, it's on its own to find a savvy marketing scheme that will bring in the customers.
Here's how a new business can spread the word about its products and services without breaking the bank:
Get Writing
If there's a budding writer on the staff of the new business, check out all the ways the business can promote itself through the written word. With digital, customer-focused marketing going through the roof, informative blog posts, e-books, white papers, press releases, and website content can position the business as an authority in the field. If none of the staff have the time or talent to write, look for local university students or freelancers that will work on a contract basis for less than the business would have to pay if it hired a copywriter at an ad agency.
If the business has to look outside the local area for writing talent, choose a copywriting agency that screens its writers for speakers of the business's native language and for quality. Content mills, where one can find freelance writers for pennies on the dollar, are rarely a good bet. The quality, not the quantity, of written posts, will get a business on the Internet search engines' radar.
Get Social and Get Clicking
Social media posts that utilize not only the written word, but also videos, photos, and contests that reward everyone for participation with stickers, pens, or other low-cost prizes can all create local buzz about the business. Publicize everything from the business's grand opening to daily specials and watch the customers roll in.
Get Generous
Charity events are a great way to get a business in front of the local community. Not only will the members and beneficiaries of the charity reward the business with their loyalty, but community leaders will also notice a new business that works to help out in the community. Again, when a business participates in an event, it should use social media, videos, and photos to publicize its participation—both before and after the event.
Get Teaching
Most businesses come to be because their founders have a special talent to share with the community. Whether a business's niche is cooking, health care, or language interpretation, it can share some of its knowledge with the locals. Teaching language classes, first aid, or cooking positions a business as an authority in its field. It can also build up the business's core of fans. The more a brand's fans learn about their area of interest, the more loyal its fans will be. Loyal fans, in turn, become brand evangelists who spread the word about the business throughout the community. Who wouldn't want that sort of free advertising?
Get Guerilla
businesses can promote themselves using creative, real-world marketing tactics that—just like real-life guerillas—rely on using the environment itself as a tactical advantage.
Murals: If a business has an artist on its staff, it may consider painting a mural on the side of a building or on a wall. Well-done murals draw attention to the business while adding a touch of color to otherwise drab urban landscapes. Caution: Be aware of local laws. Always ask permission before painting or drawing on property not your own.
Chalk Art: Unlike paint, sidewalk chart is easily removed. If a building won't allow a business to paint a mural on its side, it might relent to a temporary promo in chalk art. Again, ask permission and consult local laws before undertaking any guerilla marketing tactic.
Stickers and Handbills: Hire local high school or university students to hand out stickers or handbills that promote the business. Even better—make sure that these handbills or stickers have a promotional code on them to give potential customers a low-risk way to try the business's products or services. Check beforehand to make sure that the area in which the campaign is conducted allows solicitation.